Introduction:
Gourmet Wagyu Burgers will take your grilling game to a new level. Whether it's the heart of summer grilling season or any time of year, this gourmet hamburgers recipe, courtesy of our partners at Napoleon Grills will please any burger aficionado.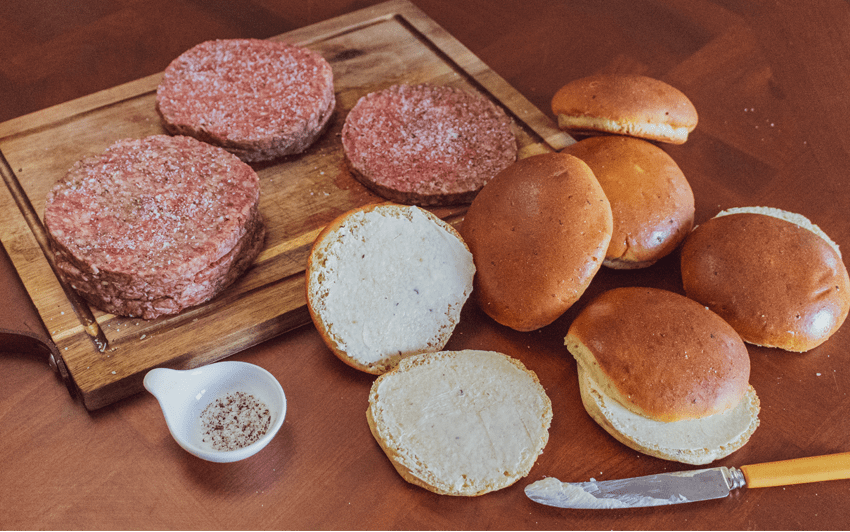 When working with Wagyu, it is important to allow the beef to speak for itself. Every meal you make with Canadian Wagyu Beef from Chophouse Steaks ensures that you don't forget it. You've never tasted beef until you've tried Wagyu. Grilling a Wagyu Burger is much like grilling a burger that you ground yourself, with the perfect balance of fat to lean meat, these burgers require a little extra attention on the grill. Flavoring should be kept to a minimum, instead opting to enhance what's already there with a creamy, Asian-inspired aioli – which also makes the perfect dip for some sweet potato fries too. Try this recipe for Gourmet Wagyu Burgers with Sesame Miso Aioli tonight.
Serves: 3-6 Prep Time: 15 Min Grill Time: 10 Min
Gourmet Wagyu Burgers Ingredients:
Salt and freshly ground pepper to taste
2 tbsp. butter
Sesame Miso Aioli
1½ tsp. miso paste
2 tsp. sesame oil
1 tbsp. lime juice
1 clove garlic, grated
3 tsp. soy sauce
2 tbsp. sour cream
6 tbsp. mayonnaise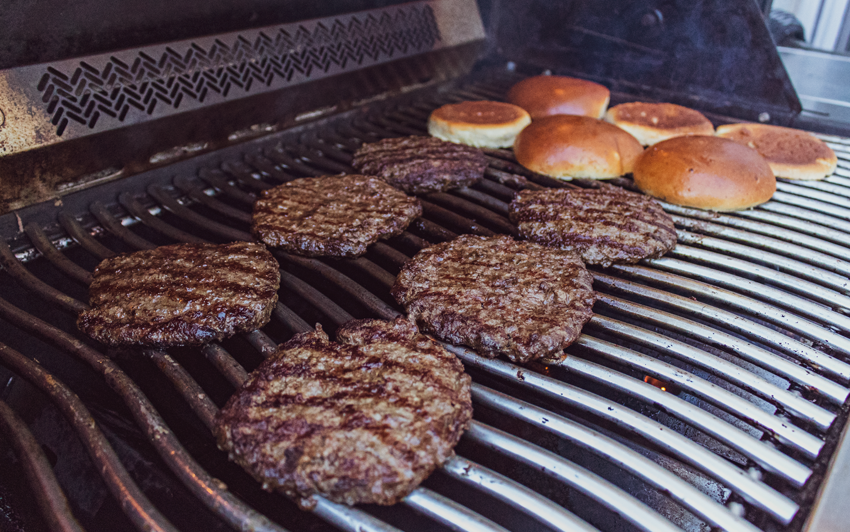 Completely thaw the Wagyu Burgers in the refrigerator for at least 24 to 48 hours.
Preheat two burners on the grill to 400°F, preparing to use both direct and indirect heat.
While the grill is warming, whisk together the miso paste, sesame oil, lime juice, garlic, soy sauce, sour cream, and mayonnaise. Allow resting in the fridge until ready to serve.
Season the Wagyu Beef patties with salt and pepper. Slice and butter the buns.
Grill the burgers over direct heat on one side for at least 2 minutes, then flip and grill on the other side for 2 more – until delicious grill marks form on both sides.
Move the burgers to indirect heat to finish cooking. When they're nearly done, grill the buns over direct heat until grill marks form.
Serve the burgers single or double-decker, on the toasted COBS Gourmet Herb & Garlic Hamburger Buns with a smearing of sesame miso aioli and a couple of your favorite toppings. Don't forget to add some sweet potato fries to the side and enjoy dipping in even more aioli.
Summary:
Gourmet Wagyu Burgers with Sesame Miso Aioli was a flavorful experience. Reducing the condiments and accouterment on these burgers allowed the main ingredients to truly shine. Our Canadian Wagyu Ground Beef is available in as loose ground beef so you can make your own patties or as pre-made patties ready for the grill. If you have any favourite grilling recipes or stories, share them with us on our Facebook page or tag @chophousesteaks on your page when you're grilling.