Introduction: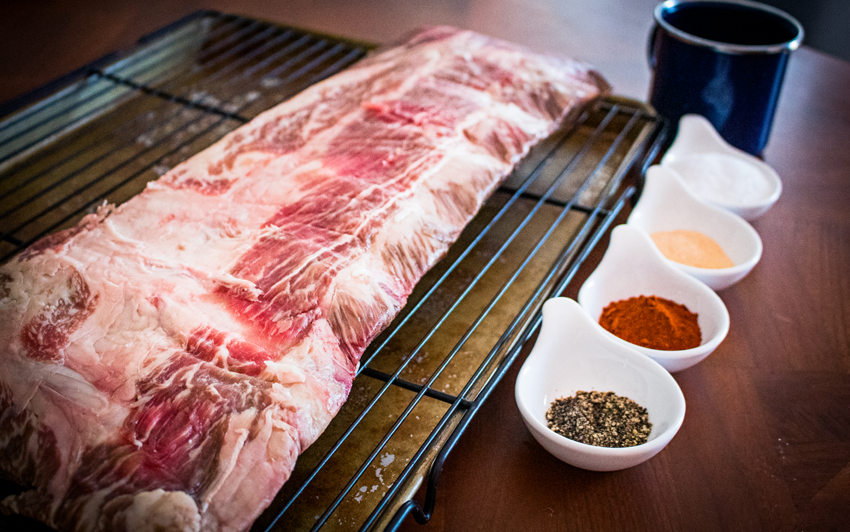 This Smoked Wagyu Beef Ribs recipe shows that Canadian Wagyu is about way more than just steak. In fact, last week, we shared a recipe for Canadian Wagyu Burgers. You can browse all of our Canadian Wagyu products and choose whatever suits your taste best. If you go with the beef ribs, then do yourself a favour and make Whiskey Barrel Smoked Beef Ribs. The recipe is courtesy of our BBQ friends at Napoleon. If you're not sure how to cook beef ribs, this blog will tell you everything you need to know.
To ensure that you get the most out of the beef itself, we've again kept the seasoning fairly simple, but ensured a delightful bark, the signature of a well-smoked meal. Don't be frightened of the times listed for preparation and cooking. You will want to begin prep the night before and smoking is, as always, a work of patience.
Serves: 2 Prep Time: 600 Min Grill Time: 360 Min
Smoked Wagyu Beef Ribs Ingredients: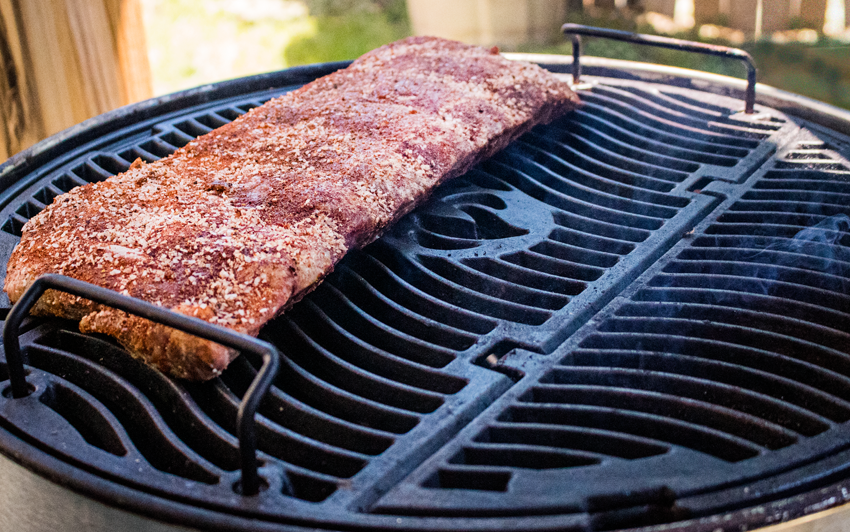 1 rack (approx. 4 lb/2 kg) Brant Lake Wagyu Beef Ribs
2 tbsp. kosher salt
1 tbsp. freshly ground black pepper
½ tbsp. garlic powder
2 tsp. paprika
Method:
The night before you plan to smoke, combine the salt, pepper, garlic, and paprika in a bowl. Remove the membrane from the back of the ribs, then season them thoroughly on all sides.
Place the ribs on a rack inside a baking sheet and allow them to sit overnight with the seasoning. The salt will do some magical things and ensure a beautiful crust.
Preheat your charcoal grill to 225°F using less than a full load of charcoal in a chimney starter. Pour unlit lump charcoal into the kettle grill and add the lit charcoal on top. Shut the air shutter down to ¼ of the way open to keep the temperature low. Place one to two Whiskey Barrel Wood Smoking Chunks into the charcoal.
Smoke the Wagyu Beef Ribs for 3 hours using indirect heat. Remove the ribs from the grill and wrap them in foil or unwaxed butcher paper and return to indirect heat.
Continue to cook the ribs for up to 3 more hours or until an internal temperature of 200°F.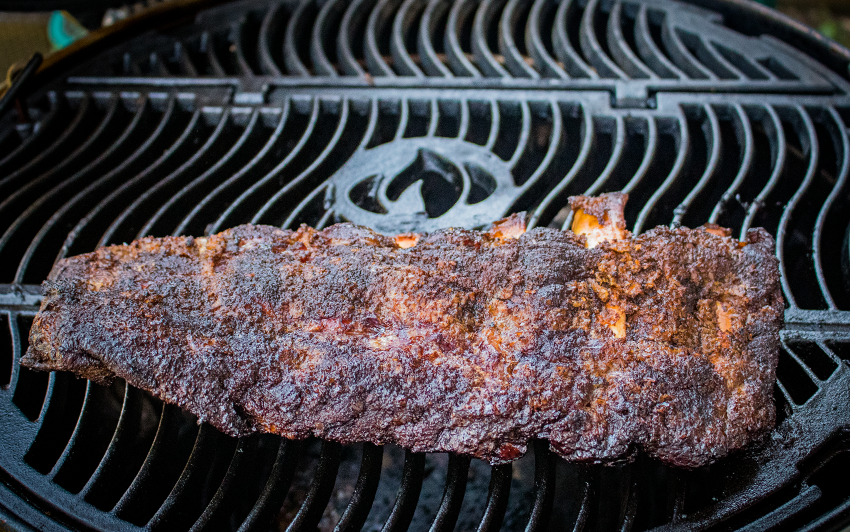 Remove the ribs from the grill and rest them for 20 minutes before slicing and serving.
Summary:
Now that you know how to smoke beef ribs, will you try purchasing some Wagyu Beef Ribs to make your own? How do beef ribs compare to pork ribs? Share your thoughts, recipes, and photos on our Facebook page or tag us using @chophousesteaks.