Savour Grilling Season.
Shop now. 
What could be better than the best beef?
More!
Get more value when you buy our Griller Packs. You don't have to limit yourself to just these packages view our other packs or make your own by just filling your cart. These are perfect for that hard to buy for person on your list. (Like you?)
Get the best meat around
These are the steaks you've been waiting for. We source the world's best quality beef, then we hand-cut premium steaks and deliver them to your door. There's no comparison. And there's only one place to order the best beef in Halifax or the rest of Canada – Chophouse Steaks online butcher shop
30 years of supplying premium beef to restaurants. Now you can have it at home.
USDA Prime & Dry-Aged USDA Prime.
Canadian & Japanese Wagyu Beef.
Federally inspected facility.
Steakhouse quality. Guaranteed.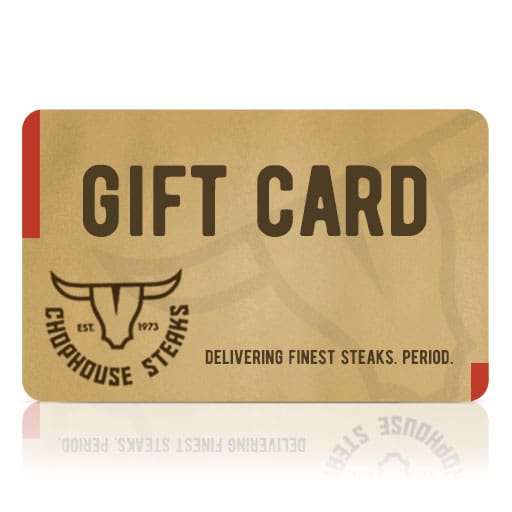 The world's best steaks make the best gifts.
This isn't your average gift card because these aren't your average steaks. When you give a Chophouse gift card, it'll bring tears to their eyes. OK, so maybe it's because they're chopping onions. Our gift cards make it easy to please that hard to buy for person on your list.
Check out our customers' favourites.