Introduction:
When it comes to ground beef, Wagyu Beef Lettuce Wraps are an elegant twist based on an Asian lettuce wrap recipe, and a light and tasty alternative to burgers. In the final installment of our recipe partnership with Napoleon Grills, they came up with this gem of a recipe that. highlights the Wagyu ground beef's flavorful and succulent character. The veggie accouterments also add to the finished flavor instead of masking it. This recipe comes together pretty quickly and will leave you wanting more. Perfect for a meal on a hot summer's night.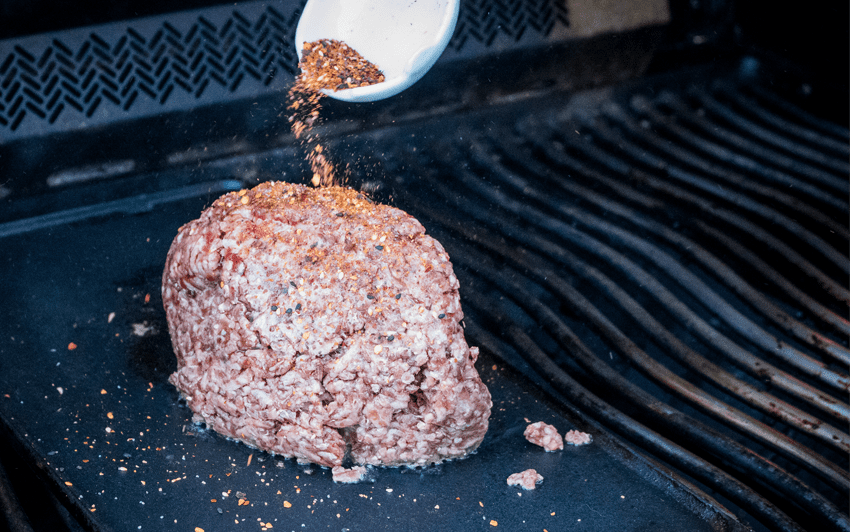 Serves: 2 to 4
Prep Time: 20 Min
Grill Time: 10 Min
Wagyu Beef Lettuce Wrap Ingredients:
Pinch Japanese 7 Spice or Chinese 5 Spice
2 tsp. toasted sesame oil
2 cloves garlic, minced or grated
1 red chili, deseeded and minced
1 tbsp. brown sugar
1 tbsp. fish/oyster sauce
1/3 lime, zested and juiced
Quick Pickled Veggies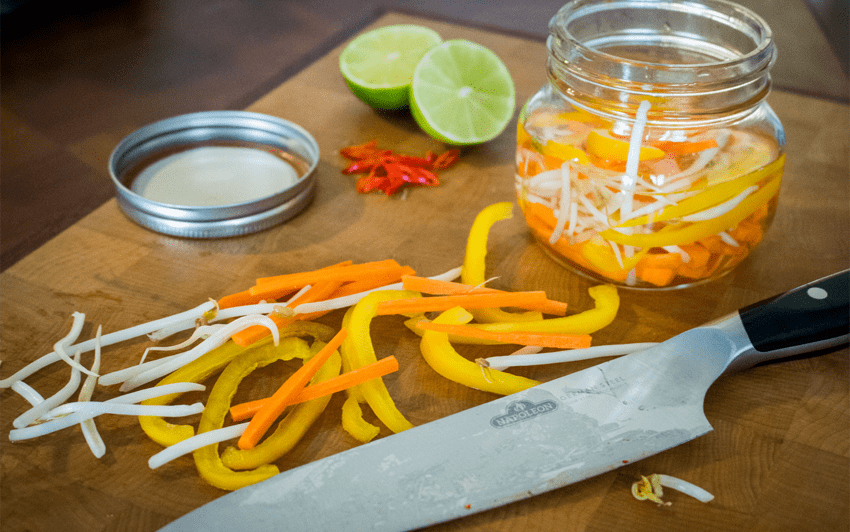 1 carrot, cut into matchsticks
Handful bean sprouts
½ Yellow pepper, sliced
1 cup vinegar
1 tsp. sugar
1 tsp. kosher salt
For Serving:
1 head of lettuce (gem, butter, bibb, or boston) washed and separated
3 green onions, chopped
Sesame seeds
Method:
Place the vinegar, sugar, and salt into a saucepan and bring to a boil. While that is heating, prepare the carrot. Place the carrots and beansprouts into a 1-pint (500 ml) jar with a lid. Once the vinegar mixture has boiled, pour the liquid over the vegetables in the jar. Allow this to sit on the counter until room temperature. They're ready to eat once they are cool.
While the quick pickled veggies are resting, swap out one set of cooking grids for a cast iron griddle and light the grill, setting it to medium. If you don't have a griddle, place a large cast-iron skillet onto the cooking grids instead.
Once warmed up, fry the ground Wagyu Beef over direct heat, sprinkle lightly with the 7-Spice blend. Fry for 5 to 7 minutes, or until the beef is crumbly and crisp. Drain the oil through a sieve and set the beef aside to keep it crispy.
Using the side burner heat a skillet or wok with the sesame oil. Add the garlic and chili, frying for about a minute. Then add the brown sugar, fish sauce, and lime juice and zest. Continue to cook the garlic and sauce for another minute or two, then add the beef until coated and warm.
Serve the beef in lettuce cups and top with the pickled veggies.
What is your favorite way to use ground beef? Share your barbecue tips and creations on our Facebook page or tag us in your photos using @chophousesteaks. And don't forget to check out all of our recipes in our blog section.
That's a Wrap!